Welcome
RFProjector is an online amateur radio collaboration tool designed to manage the coordination of amateur radio repeaters, membership and the public web site associated with the organization.
Uses include frequency coordination, membership administration, online electronic form submission, online votes, surveys and polls, under a centralized database.
For licensing information, please contact Matthew Stennett.
Distance and Bearing
For repeater coordination and spacing, RFProjector uses the Vincenty Inverse algorithm to accurately depict and measure the distance between repeaters for compatability with a given band plan plan.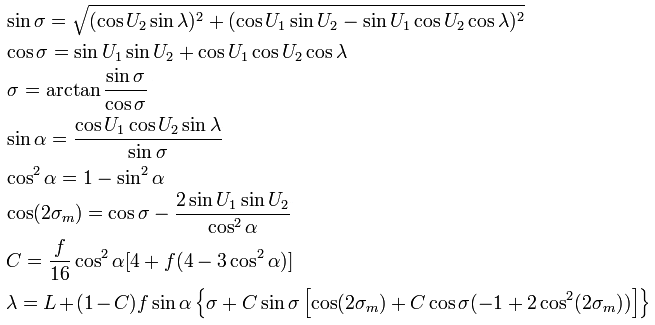 Submitting your annual ARRL repeater data is reduced to a click and save operation. RFProjector formats the data the way the ARRL wants to see it. Distance and bearing measurements have been compared against the FCC online calculation tool and have been found to agree within 10 meters over a 120 mile distance.
RFProjector aids in the coordination of new repeaters by mapping possible and compatible frequencies for a given set of coordinates by using Google Maps. RFProjector also utilizes a non-destructive database entry method in which all history is retained and recoverable while no records are ever deleted or lost. In case of a user or external error, RFProjector also creates backups which then can be uploaded or emailed to multiple locations. RFProjector also makes vigorous use of state-of-the-art security countermeasures and user authentication. RFProjector is currently being beta tested by the Texas VHF-FM Society.
About the Program
RFProjector started off as a simple online search engine for repeater coordinations issued in Texas by amateur radio coordinators who were working at that time with a Dbase III program in an offline environment. As development progressed, the coordination process itself was migrated to the online interface. This allows the frequency coordinators to collaborate and coordinate using a single multi-user database instead of the five separate Dbase III databases used before in the offline environment. As the coordinators do their work, the public search engine is automatically updated without additional input. The RFProjector engine itself is merely a collection of classes, objects, and functions that interact with each other and the database in order to produce a result. That engine is utilized by modules. Each module is individual from any other module, but they all interact with the core program as equals. Embracing this method of programming allowed RFProjector to be expanded one feature at a time.
Today RFProjector is centered around the membership of the organization. Every member is important to the organization and every member has an integral part of its operations. RFProjector caters to the coordinators who moderate and coordinate, the trustees who need to update or renew their data, the member who would like to have their own repeater, or the non-member who would like to become a member. RFProjector exceeds these needs and expectations.
If you have any questions or suggestions please send an email to Matt at matt@stennett.com